Grandview Electric specializes in quality custom Commercial Construction.
We perform safety inspections of your business, an electrical examination with reports to ensure your business is up to code. We will also service and/or upgrade electrical panel. We can provide installation of appliances, indoor and outdoor lighting and motion sensor controls, mounting and wiring of chandeliers, bathroom and exhaust fans, new and replacement switches, dimmers, outlets and GFCI devices, generator and any other electrical needs you may have.
We also have an extensive background and history in commercial remodeling and expansions. Remodeling work brings distinctive challenges that we deal with in a professional and straight-forward manner.
Through clear communication with our customers, we develop cost-effective solutions to their remodeling and expansion needs.
Many thanks for all the high quality and safe installation. We'll contact you again.
M. Hetfield
CEO at BB Construction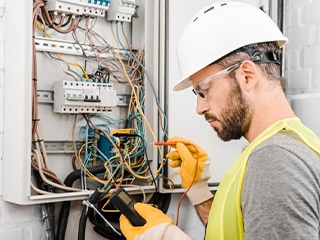 Panel Upgrades
A service panel upgrade is one of the most important things you can do to resolve current issues and prevent overloads and shorts that may even cause a house fire. In addition to the safety aspect, upgrading your service panel will do wonders for providing your home with an efficient and consistent supply of power that may also lower your electricity bills. An upgrade will even allow you to add additional circuits to your home, so you can go ahead and install those extra outlets you've been wishing you had.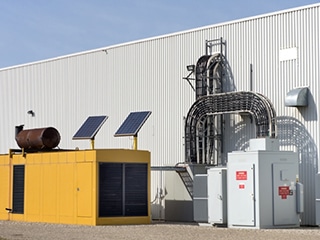 Generators
In the event of an emergency, your power needs still must be met. Generator Services can make sure your business or company has the power it needs through our generator rental program. We offer solutions for all your power needs with our large fleet of 25kVA to 1500kVA diesel and bi-fuel diesel engine-powered generators, distribution panels, load banks and cables.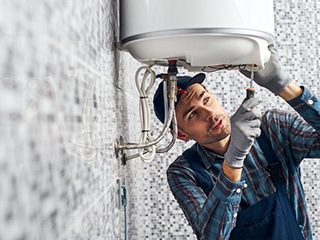 Organized, Timely
Organized, timely service is what we pride ourselves on. Your time is important to us, we know you are busy. Let us get your service done right, the first time, on time.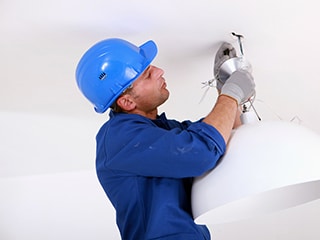 Fully Licensed, Bonded and Insured
In addition to experience, one of the most important things to look for is an electrician who is licensed, bonded, and insured. Grandview Electric fulfills each of these requirements.