Grandview Electric specializes in many options and services for your home or business.
To be an electrician is not just electrical. Often times we need to be ready for anything. From lighting to panels, from outlets to smart homes, Grandview Electric is ready for you!
Grandview Electric is ready to serve.
With so many electronic devices in homes and businesses, you need to be sure your space is safe. Your wellbeing means the world to us.
Many thanks for all the high quality and safe installation. We'll contact you again.
M. Hetfield
CEO at BB Construction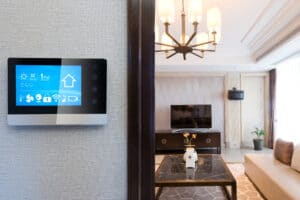 If you have a smart home, you can get connected.
Are you tech-savvy and want to be connected to your house at all times? Let us help set up your home. There is an easy way to have this happen so you can have control of your lights when you are away, set them up on a timer and much more!
Thermostats
The control center of your heating, we can help install precision thermostats to allow you to make sure your home stays at just the right temperature.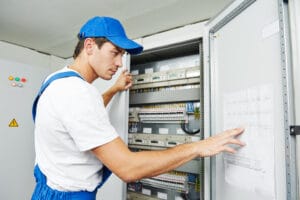 Service Upgrades
The service panel is where your electricity is distributed from. Usually in an area of the home with little foot traffic, it is important to make sure breakers are doing their job, and that connections are at the right torque. Issues can arise from loose connections that create arcing. Upgrading the service panel also allows for additional connections. Want more outlets?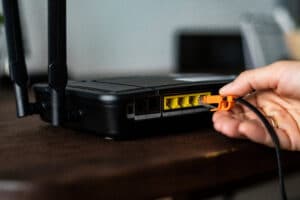 Networking
Networking is hardwired, access points making your world be at your fingertips. You can hard wire your television, thermostats, and other devices so you don't have to use your bandwidth.