Electrical System Installation Around Greenwich, CT
We perform safety inspections of your home, electrical examination and reports for new purchasers, service and panel upgrades, installation of appliances, indoor and outdoor lighting and motion sensor controls, mounting and wiring of chandeliers, bathroom and attic exhaust fans, new and replacement switches, dimmers, outlets and GFCI devices, generator and any other electrical needs you may have.
We also have an extensive background and history in residential remodeling and expansions. Remodeling work brings distinctive challenges that we deal with in a professional and straight-forward manner.
Through clear communication with our customers we develop cost-effective solutions to their remodeling and expansion needs.
Many thanks for all the high quality and safe installation. We'll contact you again.
M. Hetfield
CEO at BB Construction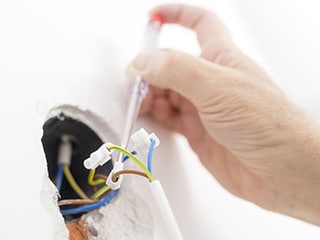 Small Renovations
Rely on Grandview for electrical wiring and renovations. We provide complete electrical services for residential, industrial, and commercial buildings, for both new and existing buildings. Some electrical problems are hidden within the walls of buildings. When an older building is undergoing a renovation, the electrical framework must be sound. It is not uncommon to find serious wiring issues once a renovation begins.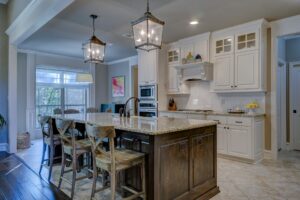 Kitchens
Kitchens are a keystone of our daily lives. Having an outdated kitchen can be boring, dangerous and unsanitary. Making use of a professional designer, plumber, and electrician will ensure the implementation of a safe and well-crafted area for all of your appliances. Grandview Electric is a team of trained professionals who will expertly craft the kitchen of your dreams.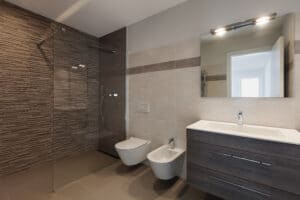 Bathrooms
Bathrooms play a large role in our daily routines. It is where you start and end your day. Having a bathroom that is outdated can be unsafe, boring, and stressful. Considering help from a professional designer, plumber, and electrician will not only keep you safe but complete the job quickly and effectively, saving you time and money. Grandview is a team of trained professionals with expert knowledge in wiring your bathroom properly during your bathroom remodeling project.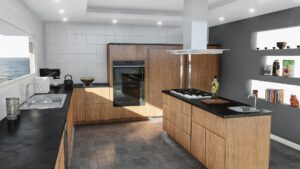 Recessed Lighting
Are your rooms dark? Recessed light has come a long way in the past couple of years. They are brighter, smaller and better looking. We can give you ideas on how to brighten up your rooms while keeping the clean and modern look you love. Recessed lights are available in several styles that will suit your home decor. Talk with one of our specialists today!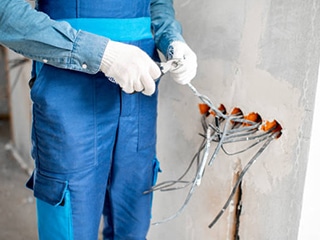 New Construction
Whether your project is big or small, we can handle your electrical wiring for new construction. We work on everything from simple homes to large commercial buildings, and we make sure the work is done right the first time. When electrical wiring for new construction isn't done properly, serious problems can develop in the system later on. You shouldn't settle for less than the best when choosing an electrical technician.