Grandview Electric has your back. Your safety and peace of mind is our goal.
With a professionally installed security system, you can be sure to feel safe in your home or business. From alarms to security cameras, we've got you covered.
When it comes to home surveillance, Grandview Electric has you covered.
When it comes to home surveillance it varies from house to house. The ease of having options to choose which works best for you and your home allows everyone to custom fit their needs.
Many thanks for all the high quality and safe installation. We'll contact you again.
M. Hetfield
CEO at BB Construction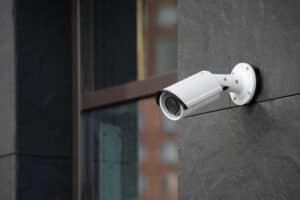 Security Cameras
We can help get your wireless security spotlights installed with camera sensors. Through wiring your house, office or area that you want to have monitored, we can put cameras in the locations that you need to have monitored for security or surveillance. With both these options, you have the ability to have your phone hooked up to the cameras so you can see what is happening while you are not there.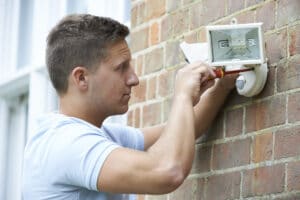 Security Lights/Video Doorbell
Feel even safer in your home with front lighting and a video doorbell. You will be able to see who's knocking before opening the door and with our professionally installed lighting, you will know you are safe before opening the door.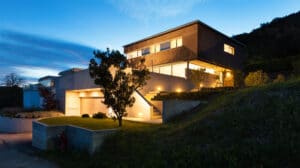 Exterior and Landscape Monitoring
Your back & side doors may be a place less thought about in home security. Though they may not be used as often as the front door, they still need to be watched to make sure no unwanted visitors are to enter your home. Garage & driveway monitoring will ease your mind by having a camera on the driveway and garage. Monitoring your yard will help you keep eyes on anything suspicious and help keep you and your home safe.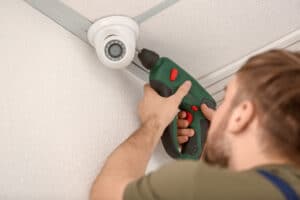 Interior Cameras
By placing cameras in gathering points like the kitchen or living room it is a great way to see if the kids are doing what they're supposed to do or to see if the nanny is attentive, and what pets may be getting in to. This also allows you to see repairmen or cleaners. With a well placed stairway or corridor camera, intruders will have a hard time staying undetected.